Entrust Your Project to Our IoT Software Development Company
Contact Us
Our team consists of specialists with expertise in IoT, including developers, designers, and QA engineers. We provide solutions both for large enterprises and startups
We manage the entire process from concept to finished product: our team covers Internet of Things software development, circuit diagram with PCB design
We incorporate client feedback into every stage of development (PoC, prototype, MVP, production product) to deliver excellent results
Simplify the process of remote control, monitoring, and data collection with custom cloud based solutions
Create your own ecosystem and bring additional value to your clients, making devices smart
From idea to market. We'll support you through all the stages of creation of a new IoT device
We develop
IoT Consulting
Generate real value by developing and deploying IoT solutions. As a tech-savvy consulting company we can help to validate your business idea, offer a range of implementation options, share our expertise, help choose partners for production or validate the result.
IoT Acceleration
Speed up the development of IoT solutions, manage and scale your IoT business easily with IoT acceleration. We're ready to expand your business with software solutions for both IoT devices and business processes related to your IoT devices.
IoT Software Enhancement
We can work not only with new projects, but also take on existing projects at any stage. Due to our IoT experience gained over the years except for developing software from scratch we can offer to build a custom solution around our platforms or extensions.
Full-cycle IoT development services
We deal with IoT projects at all stages of its development: Business analysis, R&D, development and testing of PoC, development and launching of MVP and full-fledged solutions, support, development, prototyping, production, testing and preparation for hardware production.
IoT Analytics
Make better business decisions with an extensive AI skill set. We collect, store and prepare data from your IoT systems for independent analysis, analysis through separate analytics systems, or even develop our own software for data analysis of any volume.
IoT integrations
We can either integrate with your existing systems or other software products, or develop integrations with popular IoT software systems. It can be useful not only for setting up business processes, but also for your users by opening new ways of managing and monitoring devices.
Making devices smart
We know how to work both with ready-made devices adding smart functions to them, and how to develop hardware and software for new devices, making them smart and bringing them online.
Device Prototype Development
Our team has experience in: Design of electronic products Industrial design of electronics Design of printed circuit boards
Custom Firmware Development
Independently and together with partners we develop software for various types of IoT devices. We're ready to develop software both for ready-made devices and for those being developed in WebbyLab.
Preparing for Manufacturing
We can provide consulting services working with custom internet of things solutions or take control of everything needed to prepare the developed device for mass production at any factory in the world to avoid vendor locks.
Edge Computing
Our experienced IoT solution development team is ready to help you with establishing and optimizing a common infrastructure that stretches across your compute, storage, and network needs.
Assistance with Fab Selection
We assist with the selection of capacities for mass production, firmware, testing, assembly of devices in Ukraine and abroad. We cover both the production of the first pilot batches and mass production.
We work with
HVAC

Access control systems

Consumer electronics

Smarthome

EV charging

Other
Special Approach to Enterprise IoT Solutions
Contact Us
We help enterprises reduce downtime and increase efficiency, implement intelligent automation of operations in real-time
With help of our IoT experts, enterprises can create and provide value-added services based on IoT software
Your full circle augmented startup partner — we help to accelerate, tune the processes and create teams.We can reduced time to market and costs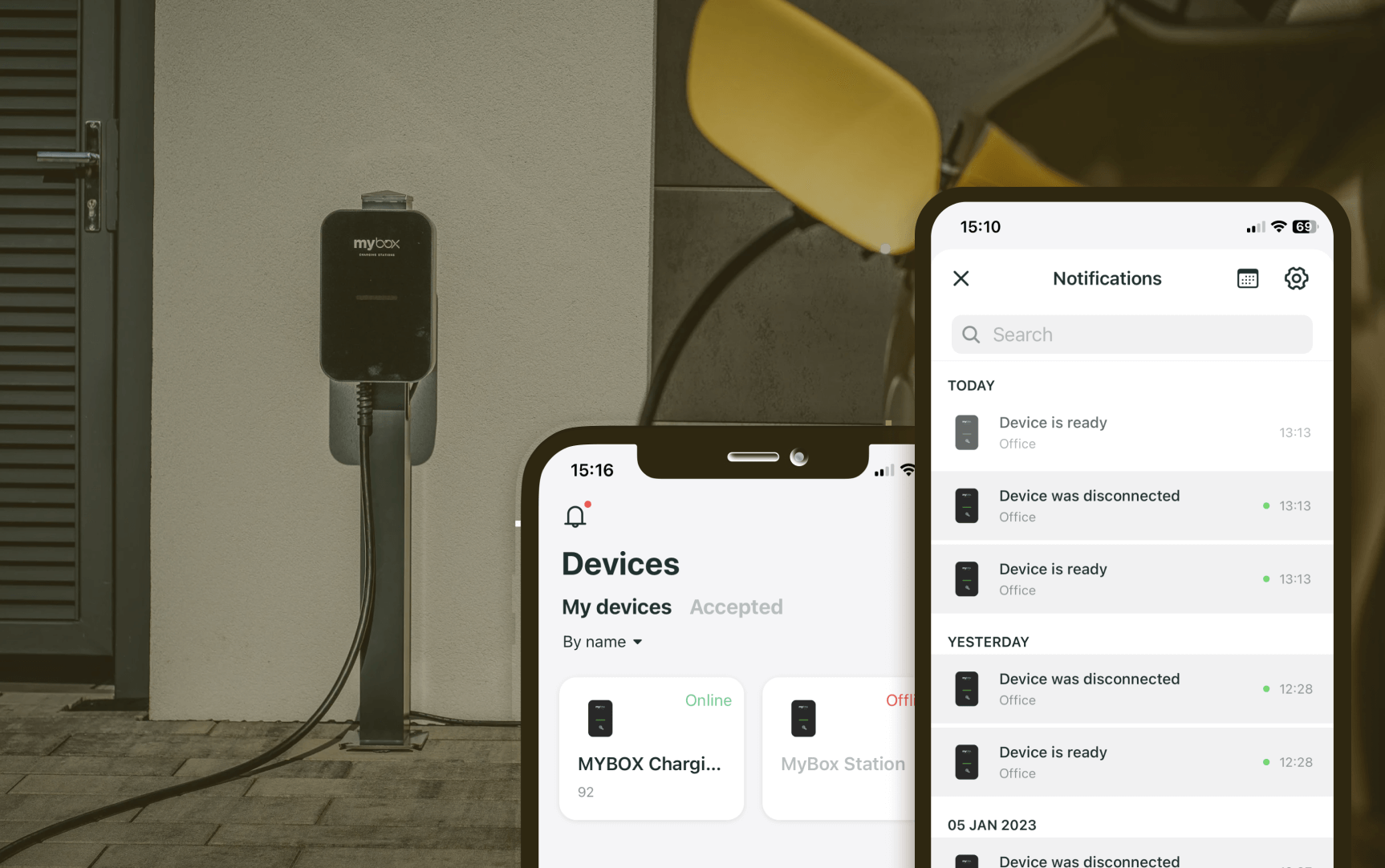 Transforming your
business
Incorporating IoT solutions into your business provides increased business efficiency, reduced operating costs,
and significant competitive advantages. IoT devices provide businesses with the information needed to quickly implement changes, plan capacity and enable data-driven decision making.
Building a cloud-based
ecosystem
IoT's interconnection with cloud computing provides much more than a simple IoT device connection since IoT devices rely on the cloud to store and handle data in real time. The cloud facilitates machine-to-machine connections by simplifying and optimizing them across interfaces.
Expanding features of existing
products
Integrating IoT technology into existing products means them to reap multiple benefits along with becoming connected. For instance, your device will collect valuable IoT data that you can use in your business practices.
Creating a blue ocean & opening
up new markets
By building an innovative Internet of Things device, your business has the potential to open up new market space and drive new demand. Tapping into new markets, you generate new consumer/product behavior insights by gathering and exchanging massive data sets with IoT devices.
Our IoT Development Tech Stack
Microcontrollers and SBCs
Infrastructure & Platforms
Languages & Frameworks
Protocols
Other
Microcontrollers and SBCs
Infrastructure & Platforms
Languages & Frameworks
Protocols
Other
FAQ
What are the solutions your IoT development team can deliver for startups and enterprises?
For startups
We've created a cloud platform for fast and easy launch of IoT products to the market, fast POC (including hardware) R&D, consulting startup how to build a ZigBee hub based on our cloud platform.
For enterprises
Smart home automation platform, HVAC smart solution, consumer electronics, consulting, firmware, R&D, POC for hardware, design and preparing documentation for outsourcing manufacturing for large scale 1m+ devices in China. Take a mechanical device and make it smart/ bring any electronic device to the cloud+internet (connect controller, power supply battery life calculation).
We can validate proof ideas. Testing your firmware and hardware for manufacturers. Integration with existing systems and soft (ecom, crm, erp, etc).
How much do IoT software development services cost?
On average, the costs of custom IoT development services start from 15 thousand dollars and higher. The general cost for IoT software development can vary depending on different factors including the project's type (Prototype, MVP or full IoT product), its complexity and development approaches and many more.
Learn more about IoT apps price formation in our blog article or contact us to get a custom estimate!
How much time does your company take to develop an IoT solution?
It's hard to make accurate calculations when it comes to time spent on custom internet of things solutions development. But according to our experience on average the process takes from 3 months and longer depending on your requirement, scope of work and how quickly we get the input we need (dependencies on manufacturing, hardware and any 3rd party). If you need more details on developing an IoT solution for your business, please get in touch with our team.
Why should I choose WebbyLab as an IoT solution development company?
With years of IoT expertise, responsiveness in communication and transparent work processes we can help you create complex IoT solutions by leveraging sensor and connectivity technology, driving new revenue and efficiencies for your business.