CLIENT
Loyalty system
Kyiv, Ukraine
Services provided
Business analysis
Architecture design
UI/UX design
Front-end development
Back-end development
QA (manual, automated)
Technical support
Services provided
Business analysis
Architecture design
UI/UX design
Front-end development
Back-end development
QA (manual, automated)
Technical support
Business Challenge
There are some issues with consolidated loyalty programs that can be simply integrated into any business on the Ukrainian market. Therefore, our primary task was to create a system that would be an add-on to the current client`s system, without affecting its main functions, but expanding its capabilities and helping customers increase turnover through marketing activities
Solution
We decided to develop a Loyalty system that can be integrated with the existing client`s systems and enable businesses to attract new customers by offering them incentives using targeted marketing activities as well as retaining existing ones, that will increase customer lifetime value and increase the amount of revenue per customer.
Key features
The delivered Loyalty system consists of multiple components and can either be integrated into an existing eCommerce system or operate as a standalone system for businesses without an accounting system.
The system includes a classic module responsible for developing the following types of marketing activities:
cashback;
discount;
automatic coupon;
bonus;
The marketing activities are all customizable in terms of payment schedule and method. Also, they enable the analysis of social demographic data and buyer behavior.
The framework for managing roles allows to:
Assign roles to system members (manager, accountant, etc.);
View the action log of system participants;
Connect various organizations;
Access the main page — a dashboard that displays the most recent activity statistics.
Results
We have created an integrated marketing solution for loyalty systems that can:
cover 1OOK merchants
include 500K marketing activities
carry out 300 operations per second
We used a range of technologies throughout the development process:
Node.JS
React
ReactNative
Redux
Babel
Launching a new project or improving an existing one?
We can bring your ideas to life!
Get in touch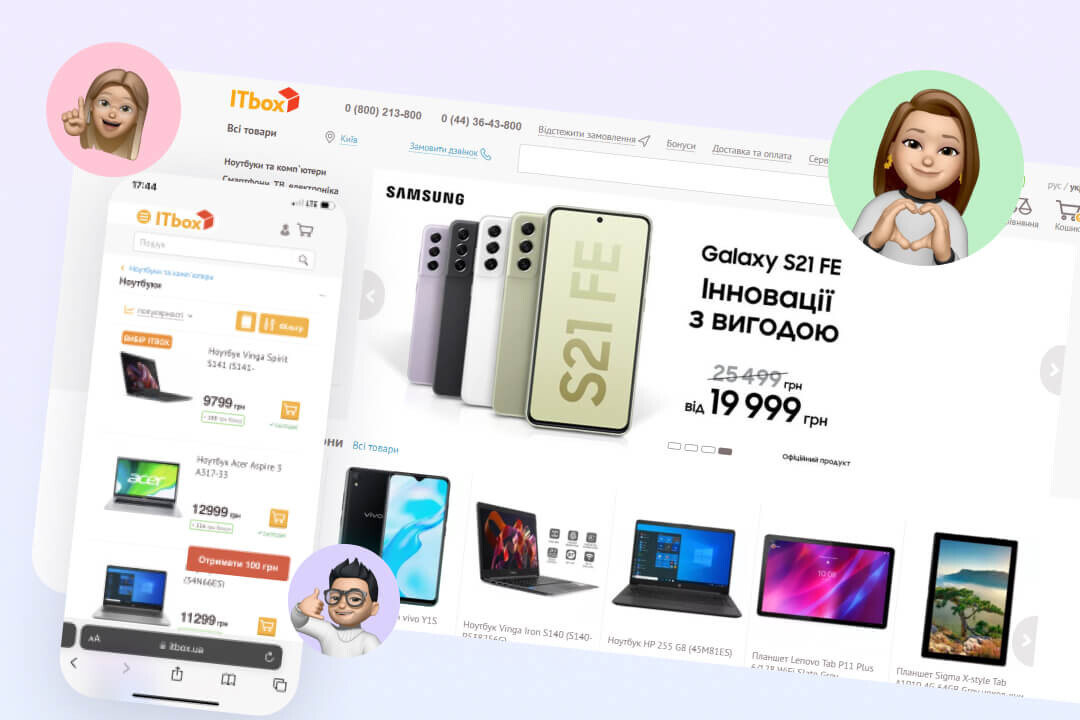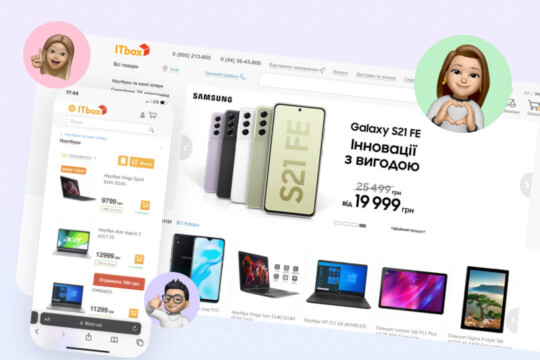 Explore next project
ITbox online store & marketplace
Learn more