CLIENT
Online School
Kyiv, Ukraine
Industry
Education, Startup
Services provided
Business analysis
Architecture design
Front-end development
Back-end development
QA
Technical support
Services provided
Business analysis
Architecture design
Front-end development
Back-end development
QA
Technical support
The brief
Grand-Expo is a modern, mobile, and high-quality school for everyone: from preschoolers to final school year students.
The school has 30 years of experience in arranging the educational process at the Grand International Lyceum, as well as experienced teachers, and its own educational platform.
Challenge
The project's goal was to create and launch an online learning platform in a limited amount of time.
Existing online learning solutions were not suitable for the following reasons:
high cost
impossible to customize to the Ukrainian educational system
Solution
Since the solution used before, Moodle, did not satisfy all the processes of the official Ukrainian educational system (assessments, journals, curriculums), and also had a rather complicated interface for children, it was decided to create a more custom solution.
Therefore, we began to work on creating a new product, while completely abandoning Moodle, bit by bit replacing its modules. We have incorporated the BigBlueButton online video communication module; unlike Zoom, all information is stored on our own servers.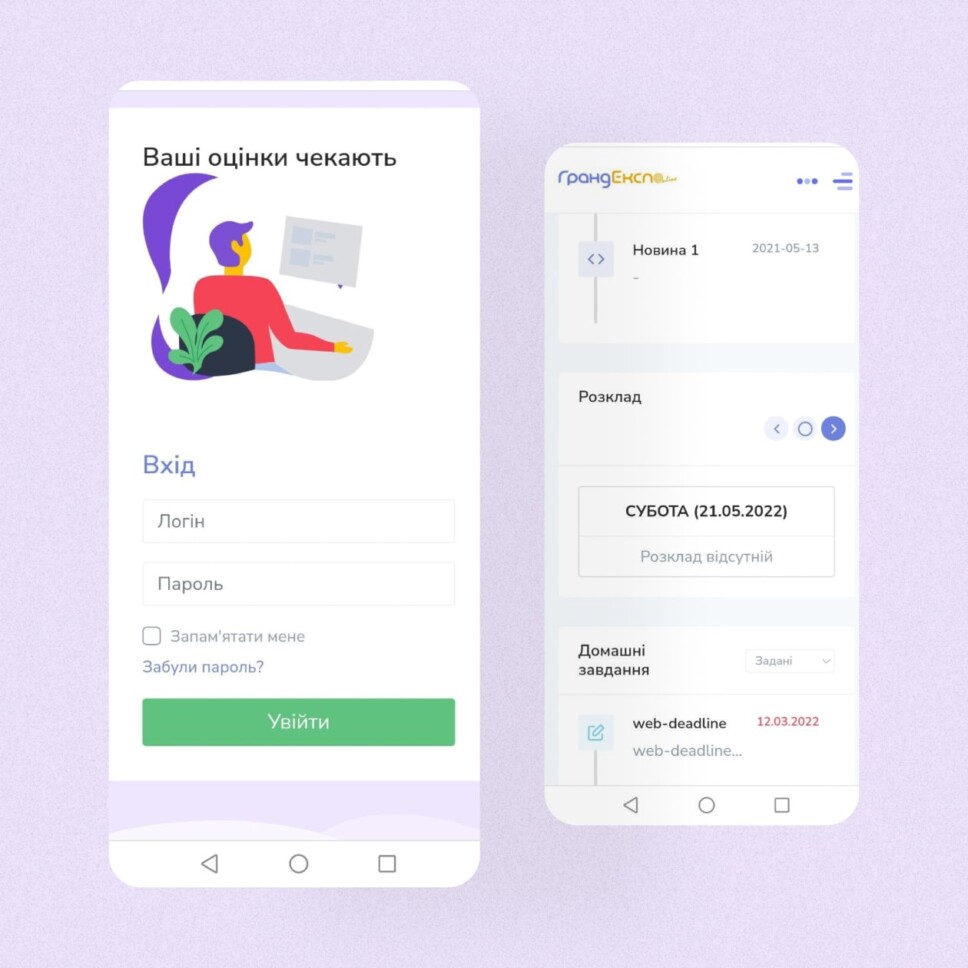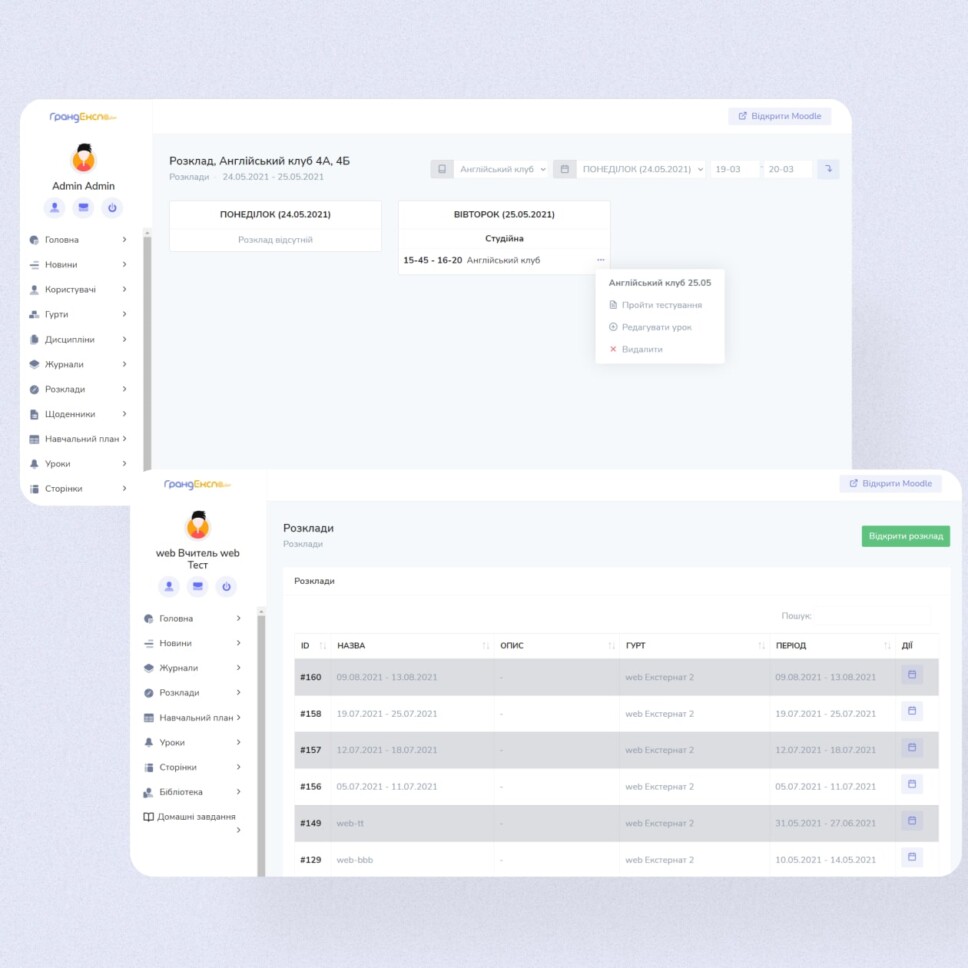 Key features
The delivered online learning management platform is based on Moodle (open source learning platform) customized templates.
The platform has different roles with different rights and flows/processes, groups ,classes, students, schedule, lessons, homework with automatic synchronization in Moodle.
Online school allows teachers to:
Create student groups and name them;
Add new users and specify their roles;
Add new courses;
View learning plan, define lesson topics;
Assign students homework and download required materials in the desired format;
Check out the schedule.
Online school students can:
View the class schedule;
View their grades and teacher comments;
Attend online classes via integrated BigBlueButton web conferencing system.
Results
After the national lockdown started, we successfully launched online school MVP in 1.5 months.
Technologies used throughout the development process
Nginx
PHP
MySQL
JavaScript
Big Blue Button
Launching a new project or improving an existing one?
We can bring your ideas to life!
Get in touch